High quality cooking skills in combination with a lovely style and a good eye for detail. Only the best, freshest ingredients are used to be pure and simply prepared by the best chefs at The Harbour Club restaurant! So the Harbour Club Rotterdam is the ultimate restaurant where you can spend a great afternoon or have a fabulous dinner in style.
Located in a hundred-year-old villa in one of the most well-known parks in Rotterdam: Het Park. Also the Park was realized in de 19th century in English landscape style by acclaimed garden architects Zocher. The Euromast is just around the corner.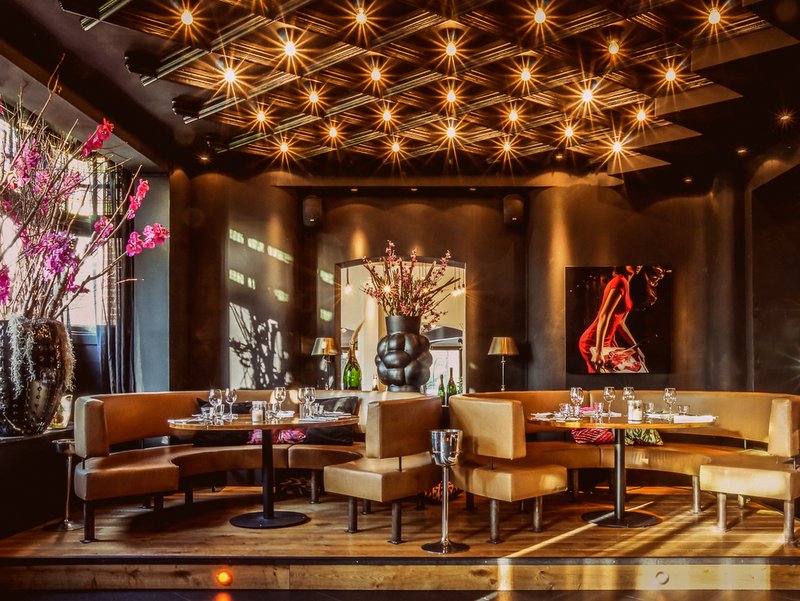 The Interior of the Harbour Club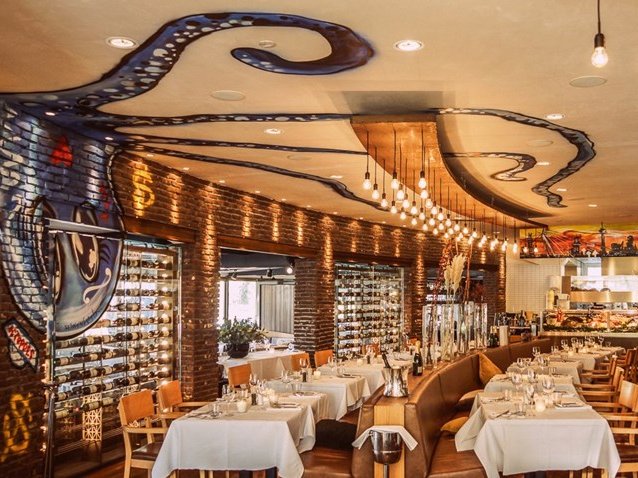 The interior is a rugged-looking modern day restaurant. Good ambiance, feels like The Boathouse Café in New York's Central Park. So during summer, you can lounge on the beautiful terrace. The beautiful open kitchen with six-meter-long Raw Bar is the heart of the restaurant. Amazing wine cabinets are also part of the interior Harbor Club, with clear roots in the harbor where having fresh fish daily is the most natural of things, mainly uses fish caught that very day.
The Food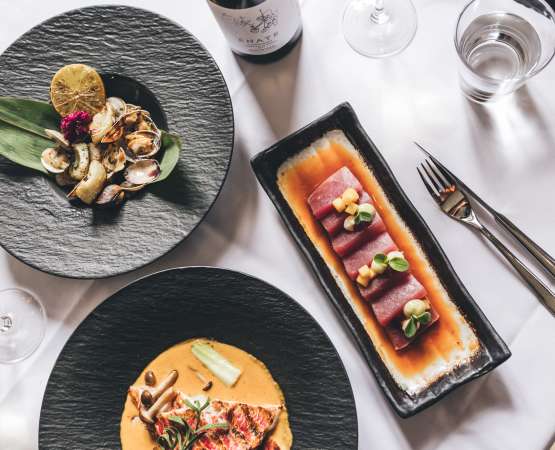 So The fish is delivered fresh daily by Schmidt Zeevis and the "Catch of the day" is presented in the fish display in the middle the restaurant. And with dishes ranging from à la minute rolled sushi, different oysters and fruits de mer or North Sea sole is there for the fish lover plenty of choice. But the meat is also of the best quality, supplied by Nice to Meat. The Tomahawk and the Rib-eye are on site dried in special Dry Age cabinets and the meat is prepared on the broiler, a special grill that is heated to 1300 degrees.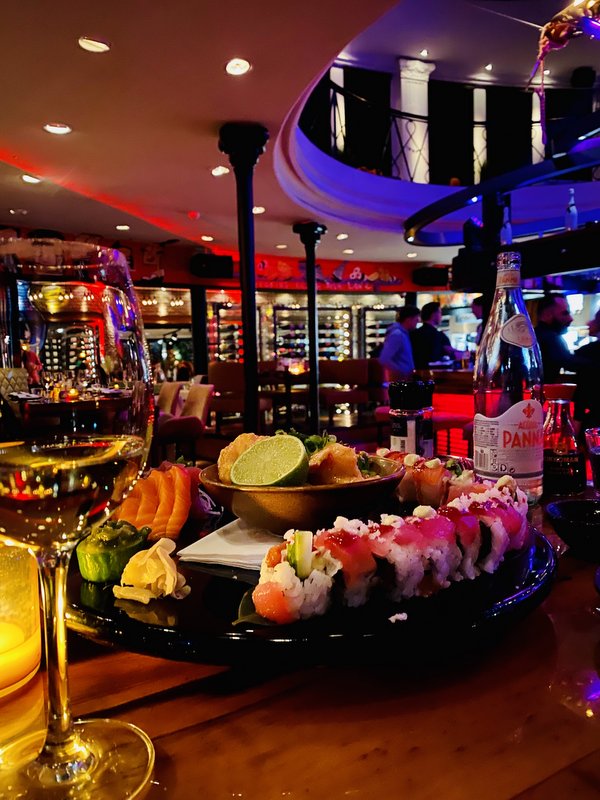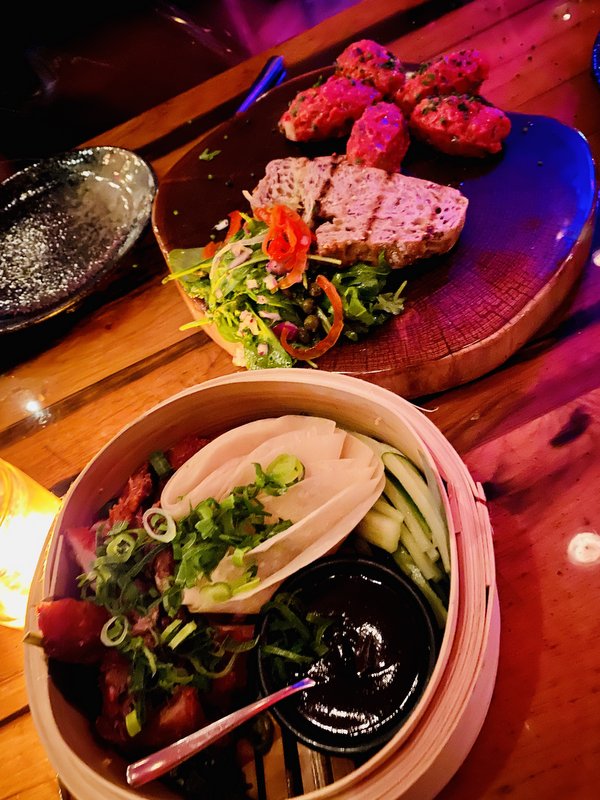 Above all high-quality cooking with a dash of playfulness and an eye for detail. And we absolutely loved our dinner here! Also all products used are high-quality and very fresh. Especially the standout Harbour Club dishes include lobster, waygu, salmon torch roll and peking duck roll are amazing. And for sushi and sashimi, the best farmed Blue-Fin tuna is purchased from Malta. But also dim sum, oysters and caviar are on the menu. Indeed whatever you choose, we're sure your dinner will be an unforgettable experience!
Elegance & Luxury

Where The Harbour Club differs from what is probably in your mind is the elegance and luxury of the venue. In other words: it is one of the most romantic spots in the city. So: whether celebrating a special anniversary, meeting an old friend for lunch or enjoying a little spontaneous refreshment? The Harbour Club offers one-of-a-kind choices to satisfy all of your senses.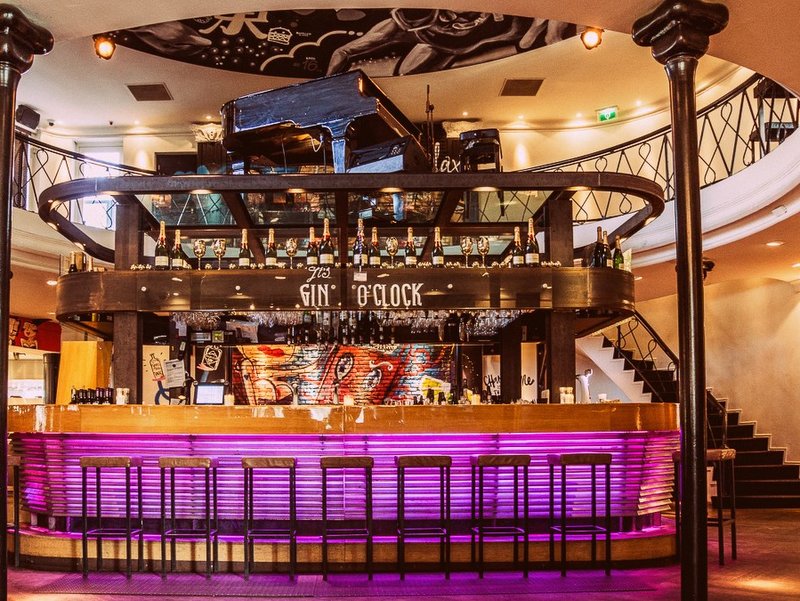 Enjoy!
The Harbour Club
Kievitslaan 25
3016 CG Rotterdam
The Netherlands
T: +31 (0)10 436 8888
www.theharbourclub.com